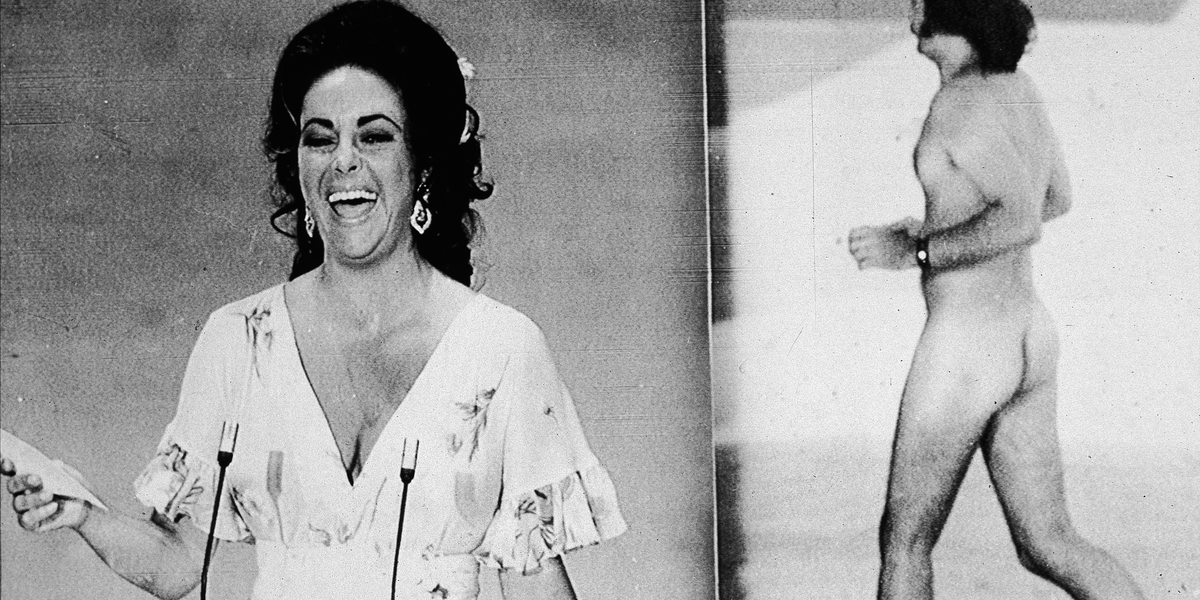 Viral Oscars Moments From Before We Had 'Memes'
Grab your shape wear and boob tape, it's that time of year again. This Sunday, our beloved Hollywood elite will trot down the red carpet in front of the TCL Chinese Theater for a night of polite clapping, masochistic footwear, and all the orgiastic industry back-patting we've come to expect from the Oscars.
Increasingly we ask ourselves: Why do we care? Maybe it's because the pitfalls of live-programming can be instantly immortalized by memes that haunt our collective memory for years to come. Envelopegate. Adele Dazeem. Ellen's Selfie. J-Law's Fall. And yeah, the slap. (For the love of god, don't talk to me about the slap).
The Oscars have been a vehicle for gossipy water-cooler moments long before Twitter was even a twinkle in Jack Dorsey's eye. From publicity stunts to daring wardrobe choices to historic firsts, most of these moments predated the social media machine and were simply iconic enough to go viral through cultural buzz alone. Below is a list of pre-Twitter, pre-slap Oscar moments that still have our jaws on the floor.
1. Joan Crawford Accepting her Oscar in Bed (1946)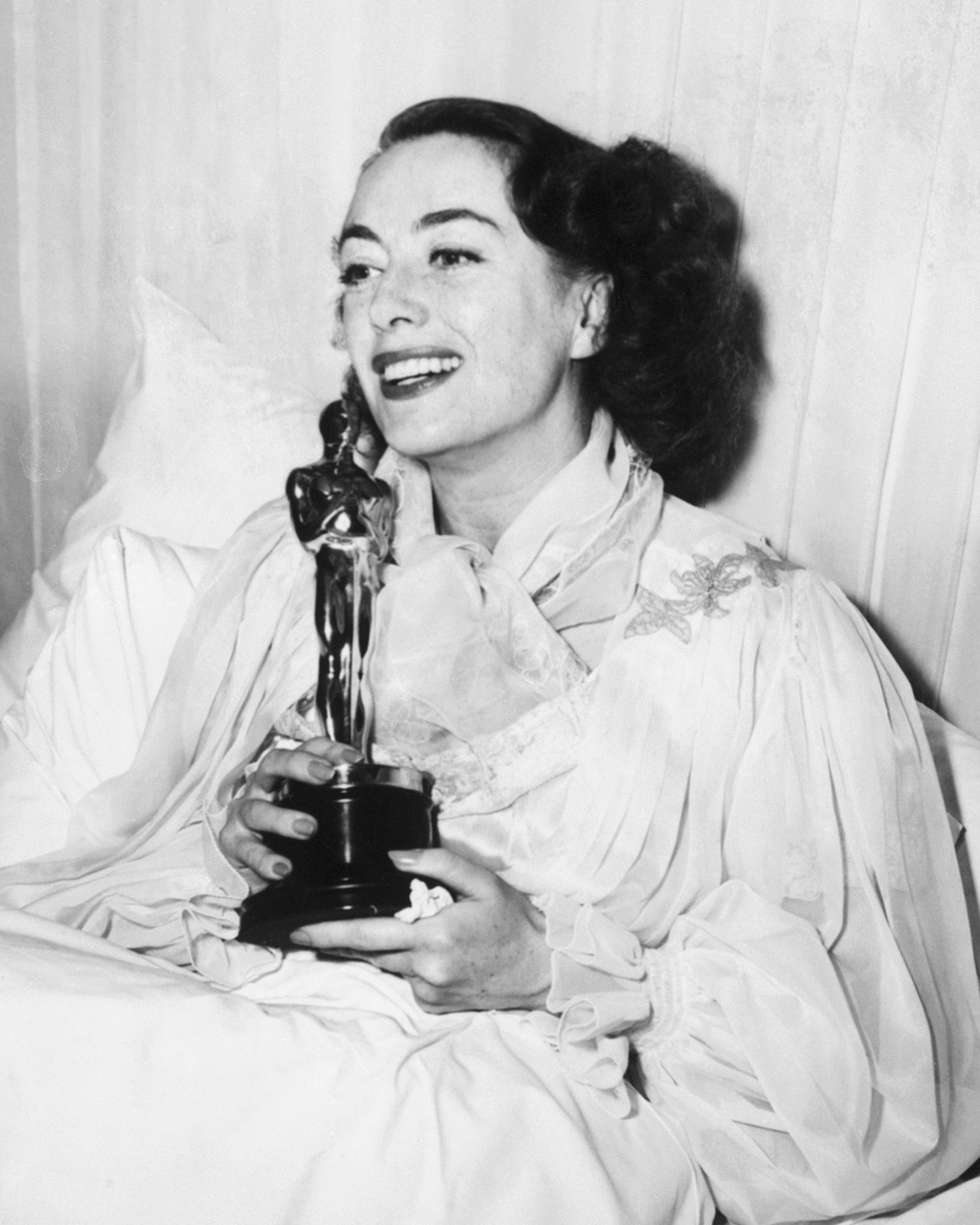 Photo: Bettmann/Getty
Photo: Silver Screen Collection/Getty
Winning the 1946 Oscar for Best Actress in Mildred Pierce was a triumphant moment in Crawford's career. After facing a period of waning popularity since her early success in the 20s, this win cemented her comeback in Hollywood. Crawford did not attend the ceremony, stating she had the "flu"—she confided to a biographer later that she was "afraid of losing"—and yet, she was on the front page of every newspaper the next day. How? When Crawford found out she'd won, she got in full glam, hired a photographer, and staged a photo shoot in her "sick bed." They don't make divas like they used to. According to the 1980 book Conversations with Joan Crawford, she admits to being totally hammered by the time the photo shoot took place. Not only did this iconic photoshoot go viral pre-Internet, it also took place before the Oscars started airing on television in 1953.
2. Barbra Streisand Ties with Katherine Hepburn (1969)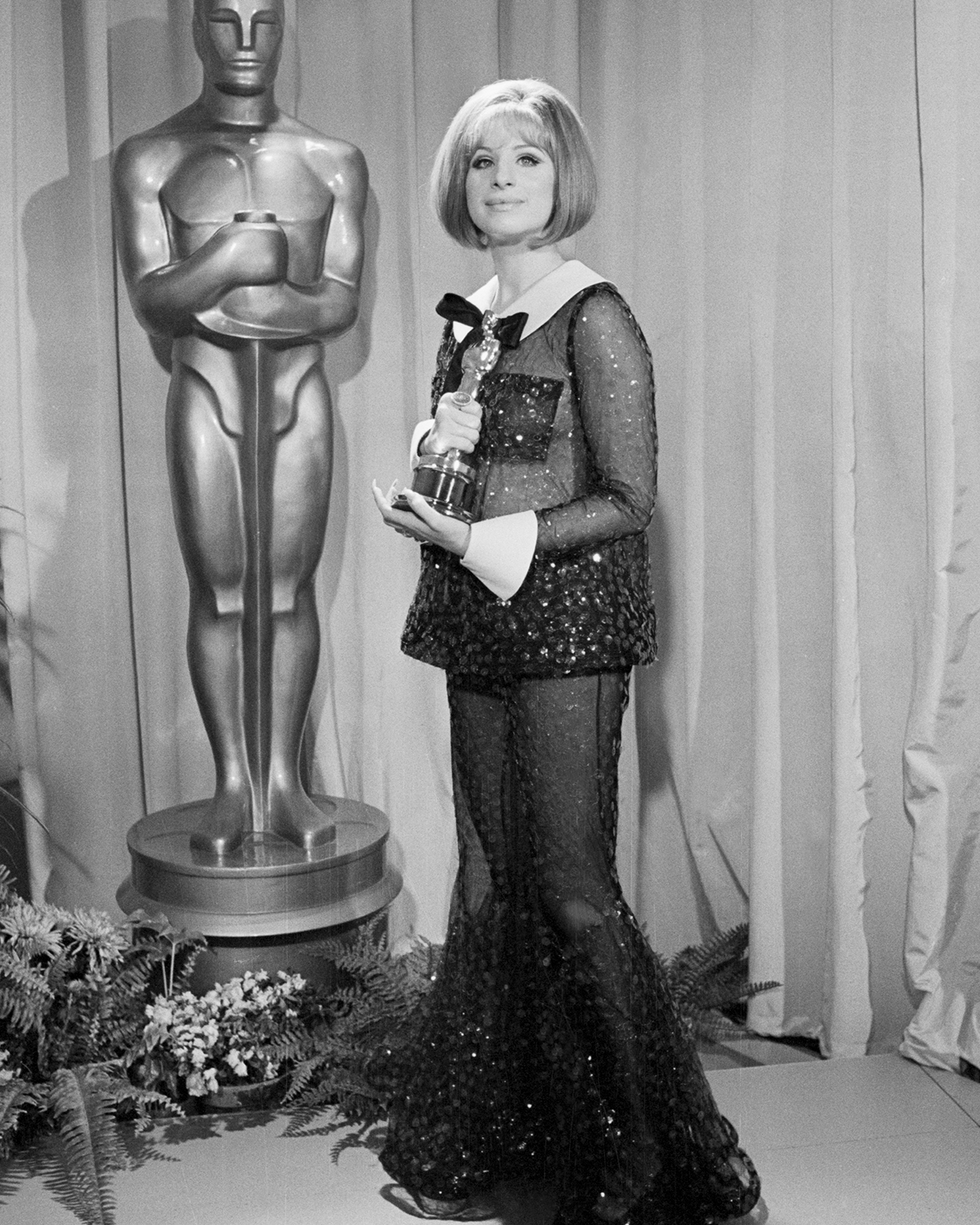 Photo: Bettmann/Getty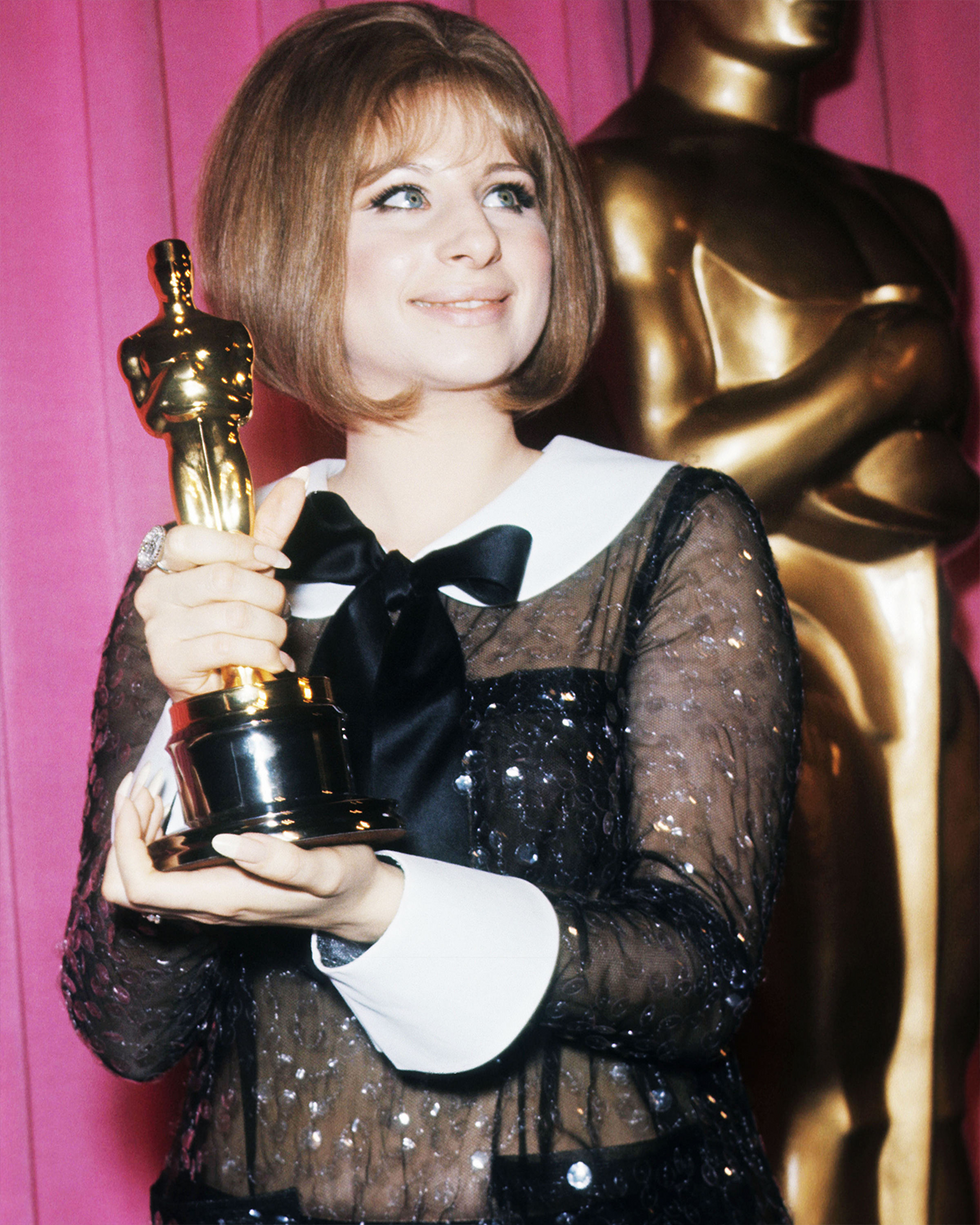 Photo: Silver Screen Collection/Getty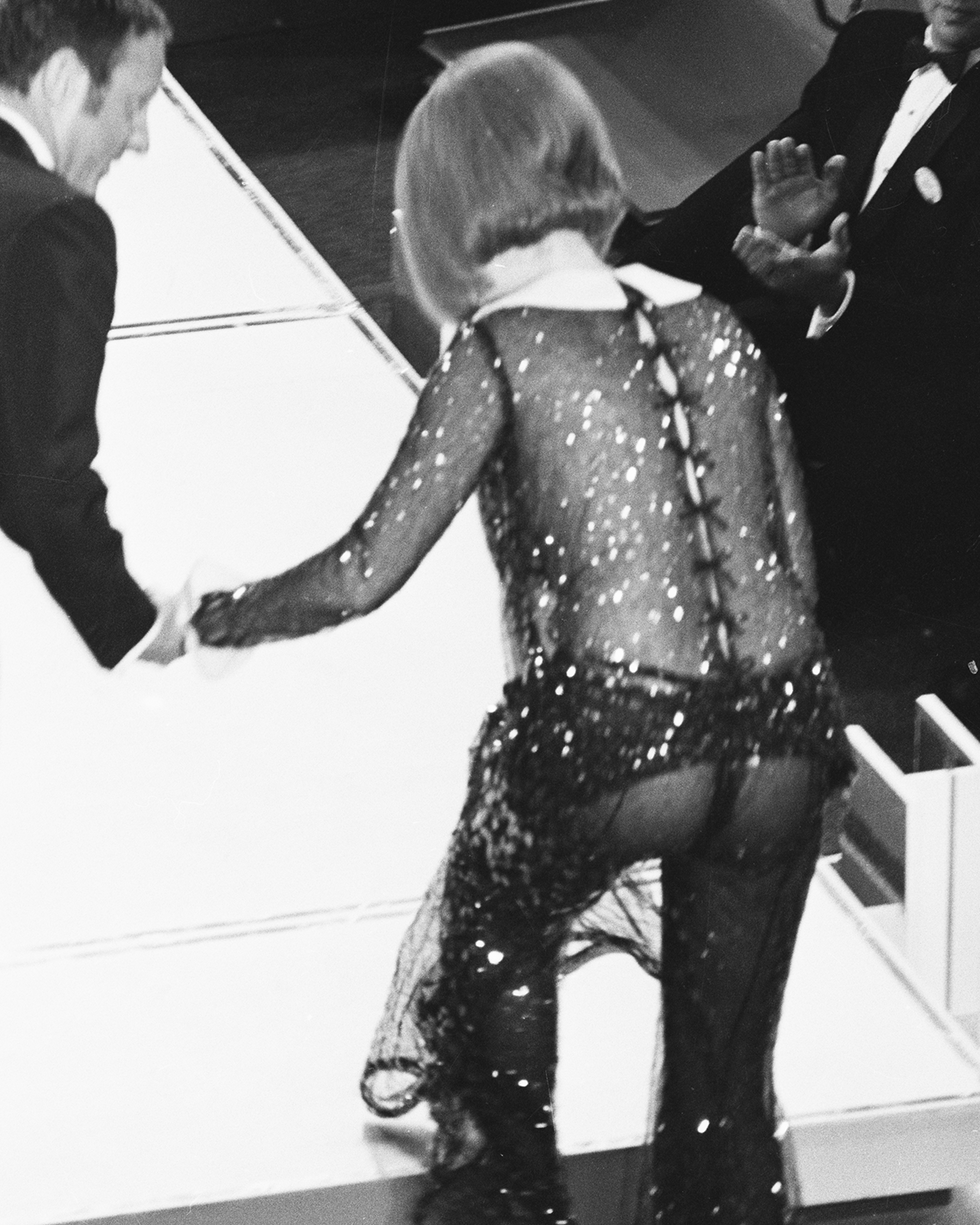 Photo: Bettmann/Getty
Receiving exactly 3,030 votes each, this was the first exact tie in a principal category in Oscar history. Winning the title of "Best Actress," Katherine Hepburn—on her 11th Oscar nom for The Lion in Winter—shared the award with Streisand for her first on-screen role in the musical Funny Girl. Hepburn was a no-show at the ceremony (it's okay, she won Best Actress the year before, too), allowing the 26-year-old Streisand to take center stage. In addition to the historic tie, Streisand's outfit was one of the most controversial and iconic outfits in Oscar history. The Arnold-Scaasi-nude-illusion ensemble made her the first actress to wear pants to the Oscars, and the first woman to win in pants shortly after. After tripping a little on her sequined bell bottoms on the way up to the podium, photographers got a shot from behind that was all over the tabloids the next morning. Even though the outfit was lined, once the flashbulbs went off, it appeared you could see the diva's entire bum.
3. Sacheen Littlefeather Declines Marlon Brando's Oscar on His Behalf (1973)
Photo: Bettmann/Getty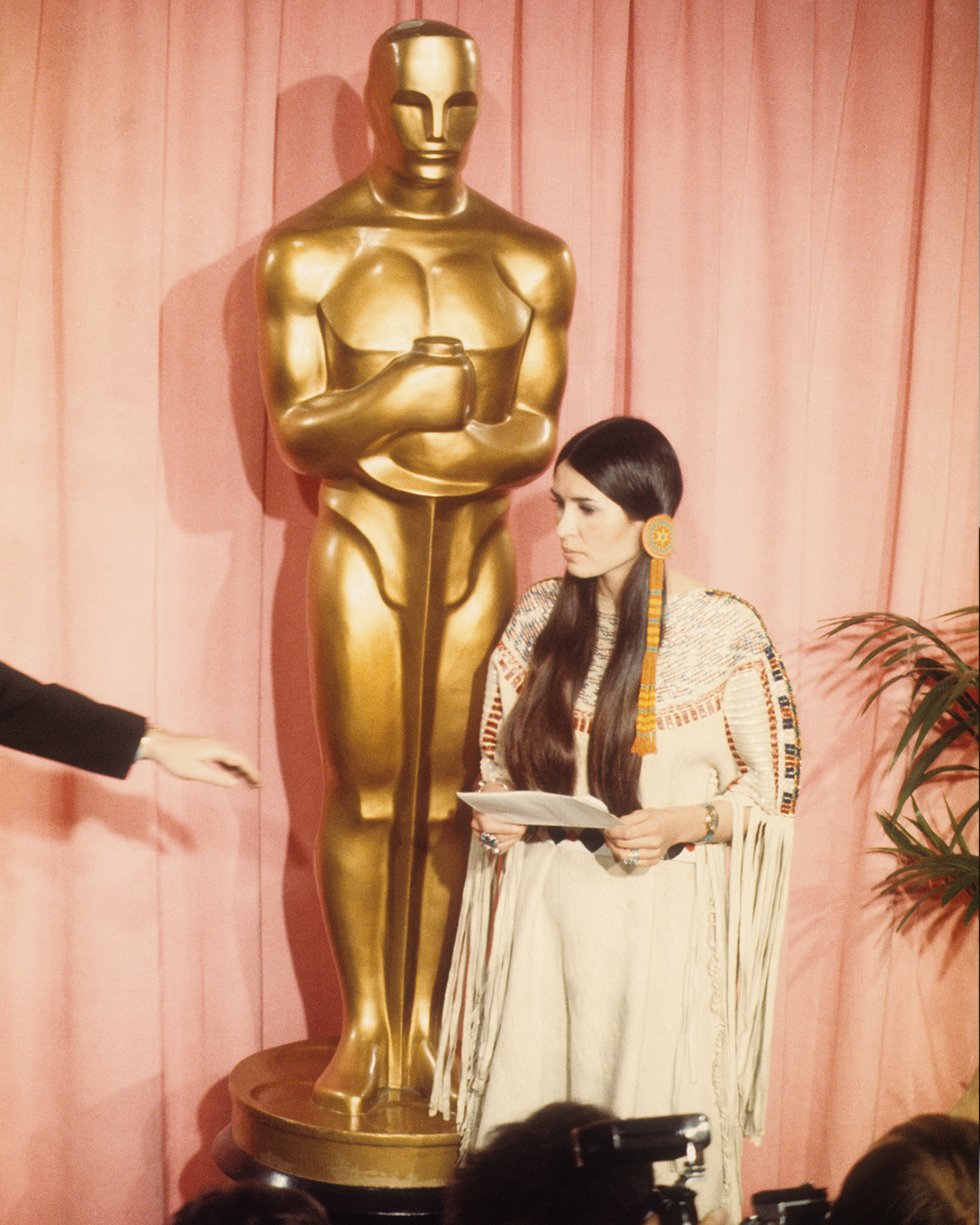 Photo: Michael Ochs Archives/Getty
Knowing he would likely win Best Actor for his role in The Godfather, Marlon Brando asked 26-year-old Apache Sacheen Littlefeather to refuse the award on his behalf with a speech about the mistreatment of Indigenous Americans in the film industry and the concurrent protests at Wounded Knee. Her speech was interrupted with an uproar of booing and applause—John Wayne had to be restrained by multiple security guards as he attempted to force her off the stage. Michael Caine, who was hosting the ceremony, criticized Brado for letting Littlefeather "take all the boos instead of standing up and doing it himself." While the speech was divisive at the time, Littlefeather and Brando were indisputably on the right side of history. Coretta Scott-King commended the non-violent stand, and in 2016 when the Oscars were in the heat of the #OscarsSoWhite backlash, Jada Pinkett-Smith cited Littlefeather as her inspiration to boycott the awards. If that wasn't enough drama, Littlefeather's family members and investigative journalists have recently revealed that Littlefeather is not even Native American at all, making this one of the longest-running Oscars sagas of all time.
4. The Infamous Streaker (1974)
Photo: Hulton Archive/Getty Images
While David Niven was in the middle of introducing Elizabeth Taylor at the 46th Academy Awards show, a naked, mustachioed man ran across the stage and flashed a peace sign (and a lot more) to the camera. The streaker was an American photographer and gallery owner named Robert Opal who allegedly snuck backstage by posing as a journalist. While it is disputed if the streak was a stunt planned by a producer, it was a sensational moment in the show's history nonetheless. Once the crowd settled down after the shocking stunt, Niven quipped, "Well, ladies and gentlemen, that was almost bound to happen… But isn't it fascinating to think that probably the only laugh that man will ever get in his life is by stripping off and showing his shortcomings?"
5. Sally Field's "You Like Me!" Speech (1985)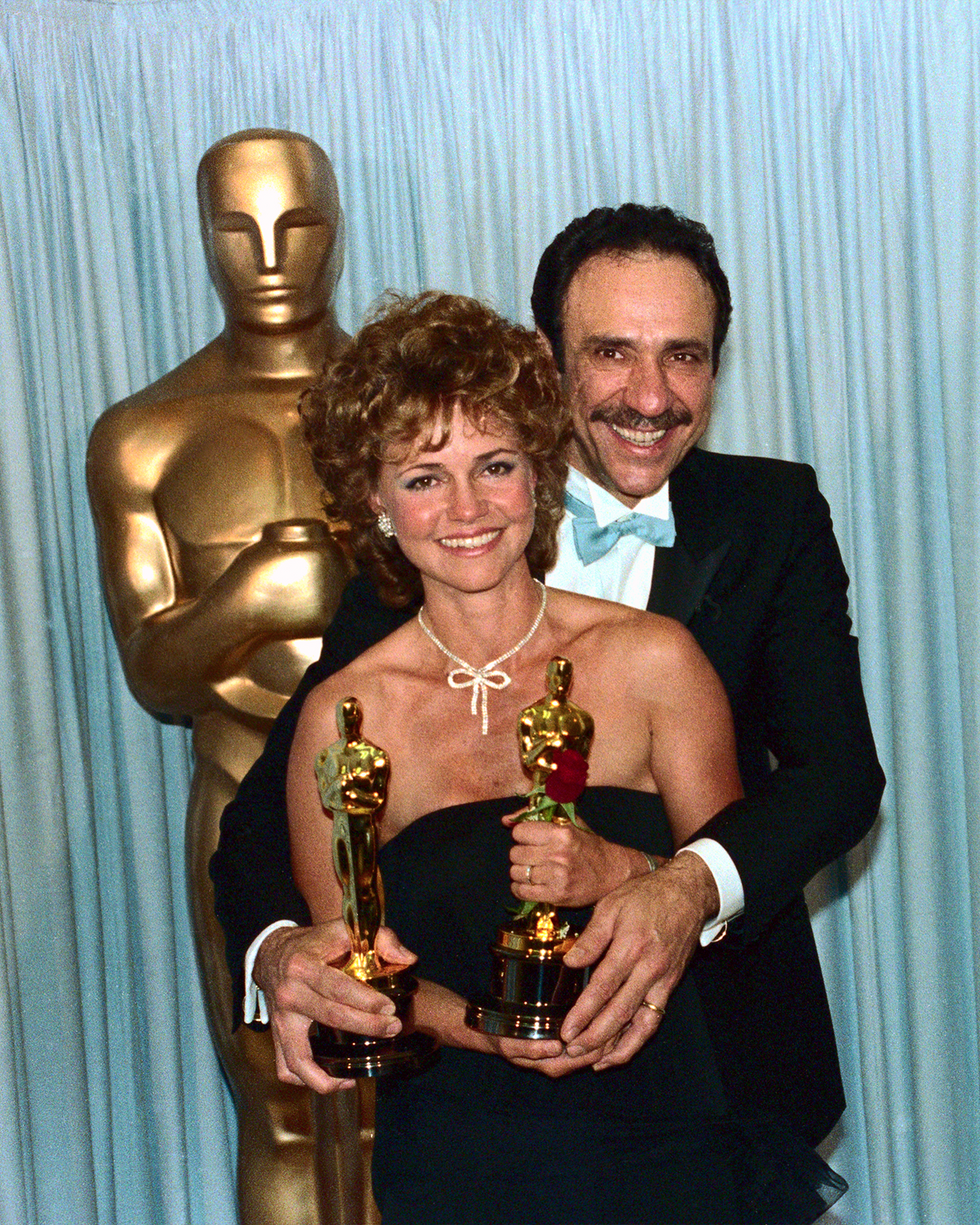 Photo: Bettmann/Getty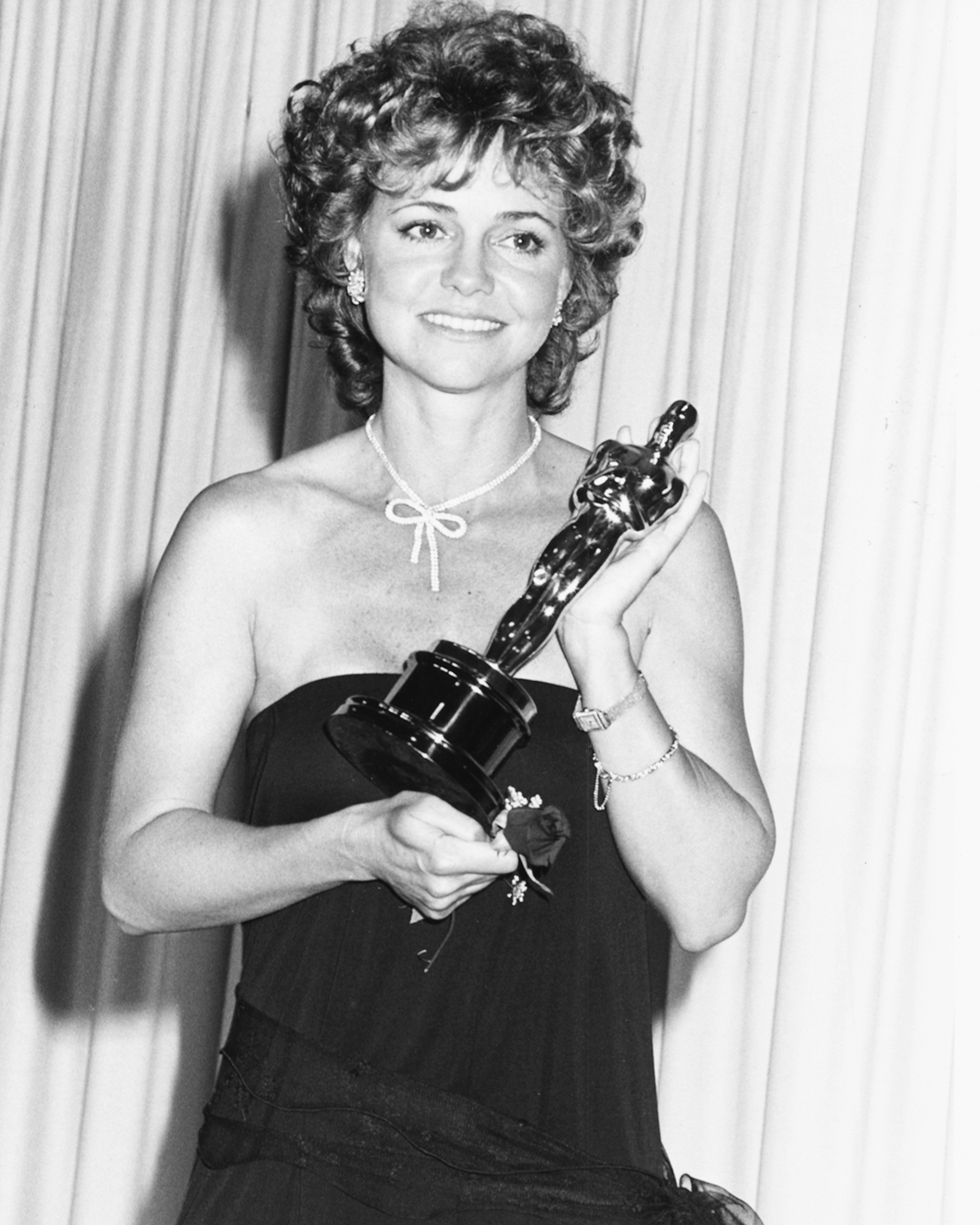 Photo: Kevin Winter/Hulton Archive/Getty Images
"I haven't had an orthodox career, and I've wanted more than anything to have your respect. This time I feel it. And I can't deny the fact that you like me. Right now, you like me!" This acceptance speech made by Sally Field for her role in the 1985 film Places in the Heart was a meme before anyone had a word for it. The speech got slightly Mandela-effected and is misquoted more often as "You like me! You really, really like me!" The moment has been spoofed countless times in movies like The Mask or even Madonna's 1989 VMA speech. As a Sally Field stan myself, I don't like seeing her as the butt of the joke, especially with her words taken out of context. That being said, whenever I've been offered anything from an invitation to a mundane compliment, I immediately pantomime shaking around my '80s perm and say, "You like me! You really like me!" I can't help myself.
6. Cher's Revenge Dress (1986)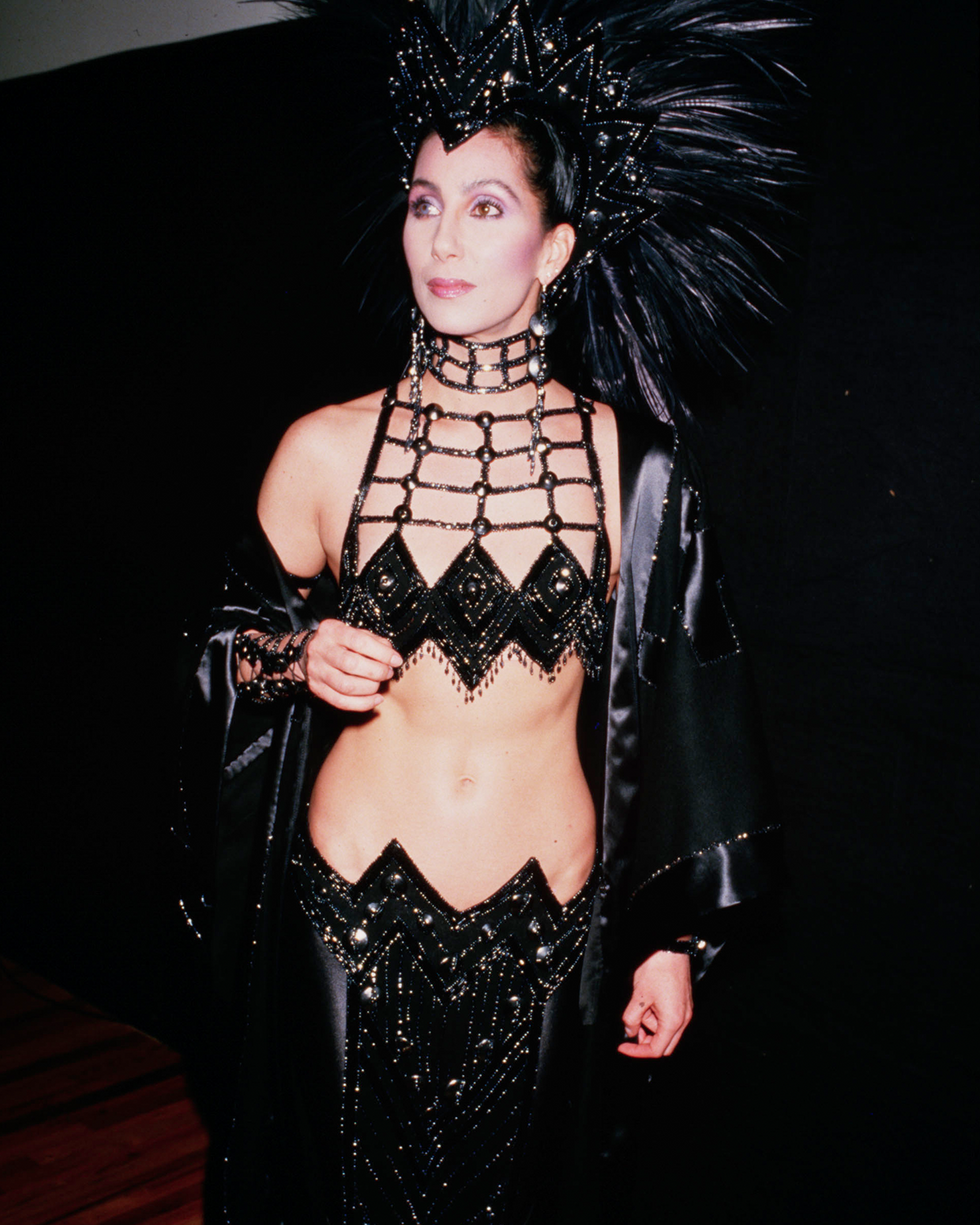 Photo: Frank Tapper/Getty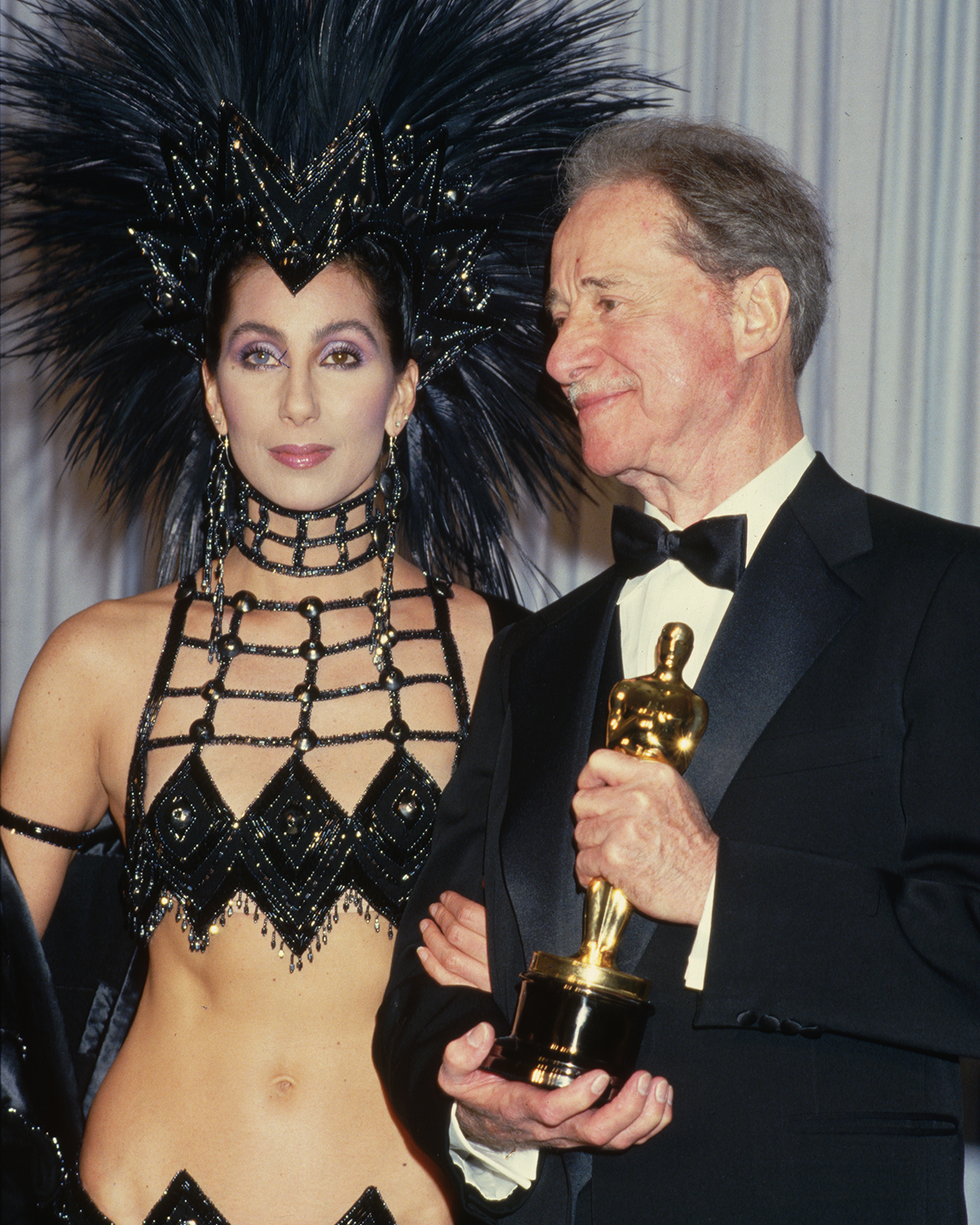 Photo: Eugene Adebari/Getty
Call it what you want—a stunt, outrageous, a costume—Cher knew exactly what she was doing. Feeling snubbed the year previously for not winning best actress in Mask, she teamed up with the "Sultan of Sequins" Bob Mackie, and they met at Tom Cruise's apartment to discuss the design. Did you know Cher and Tom Cruise used to date? Google it. Anyways, Cher told Mackie, "I don't want to look like a housewife in an evening gown." With this Showgirls-inspired getup complete with a giant, feathered headpiece, Mackie did not disappoint.
7. South Park Creators Drop Acid in Drag (2000)
Photo: Michael Crabtree/PA Images/Getty
Nothing says Y2K like a South Park song being nominated for an Oscar. South Park creators Trey Parker and Matt Stone were just as surprised to be on the red carpet as we were—and not only because they each ate an LSD-laced sugar cube before getting in their limo. If that wasn't enough, the two canonical edge-lords arrived dressed in custom-made drag outfits inspired by J.Lo's iconic Versace dress from the 2000 Grammy's and Gwenyth Paltrow's pink Ralph Lauren gown from the 1999 Oscars. In an interview about the stunt, the pair revealed they had agreed that if any reporter asked for comment about the gowns, the only answer they could give was, "It's just such a magical night."
8. Bjork Lays an Egg on the Red Carpet (2001)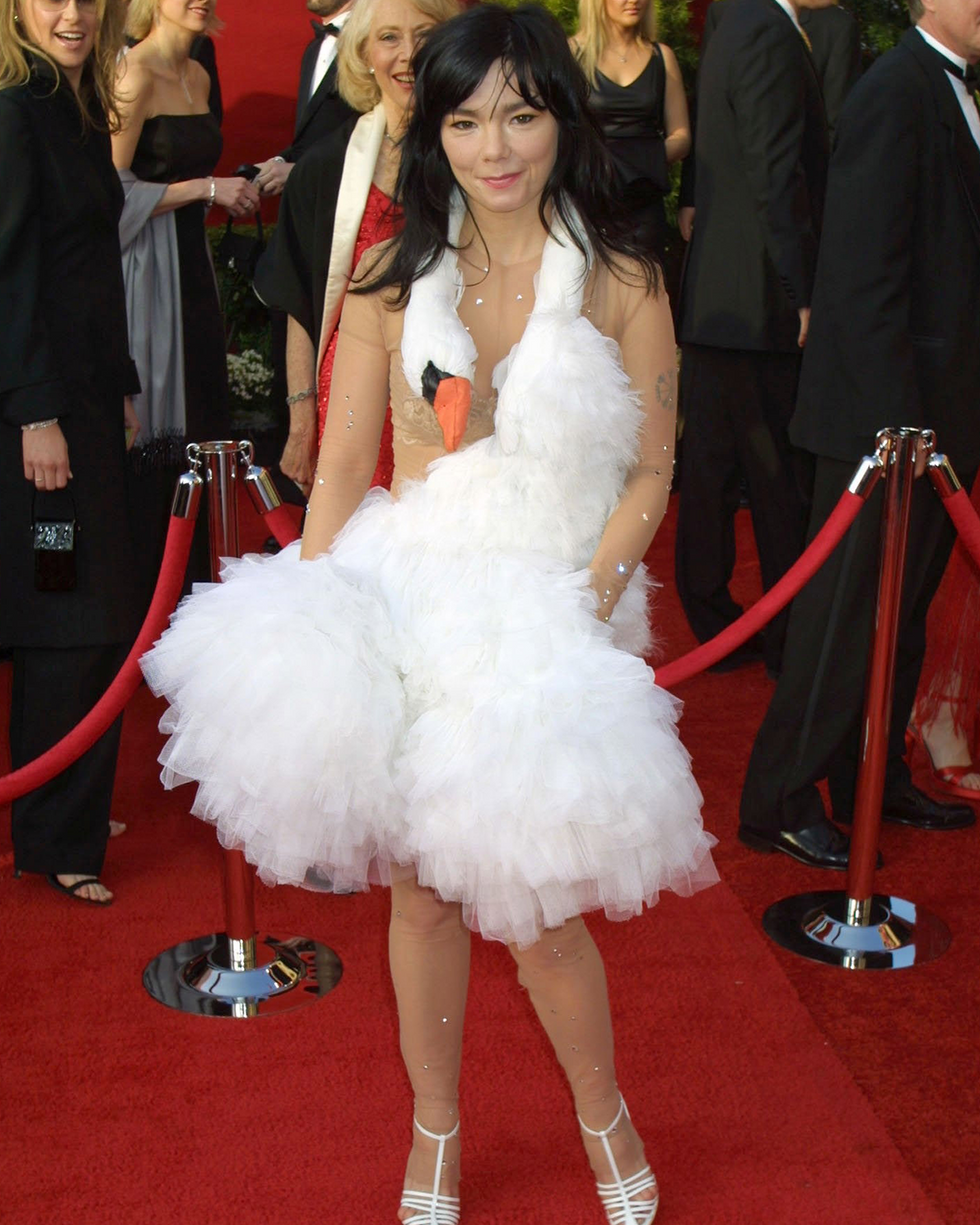 Photo: Mirek Towski/Film Magic/Getty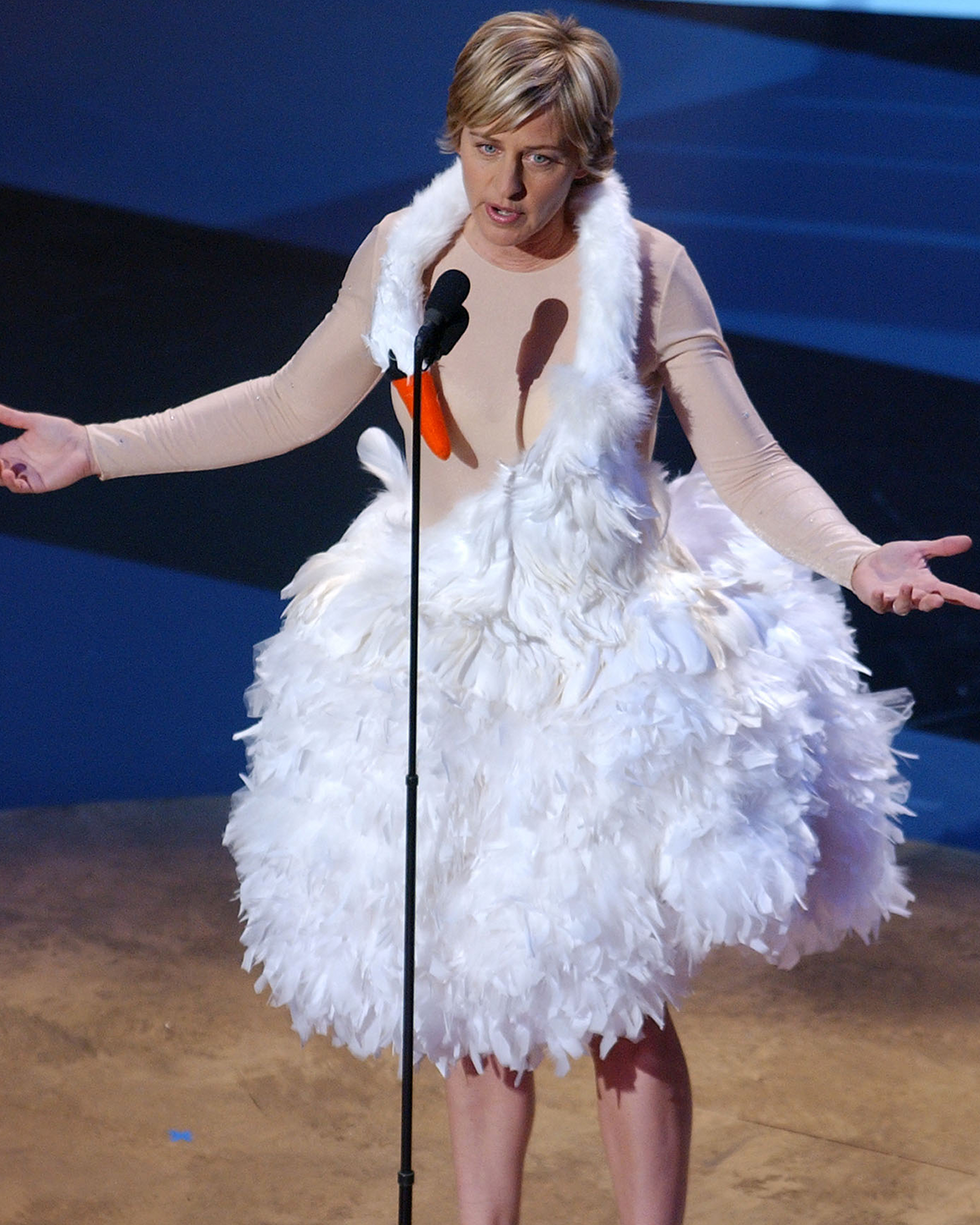 Photo: Lucy Nicholson/AFP/Getty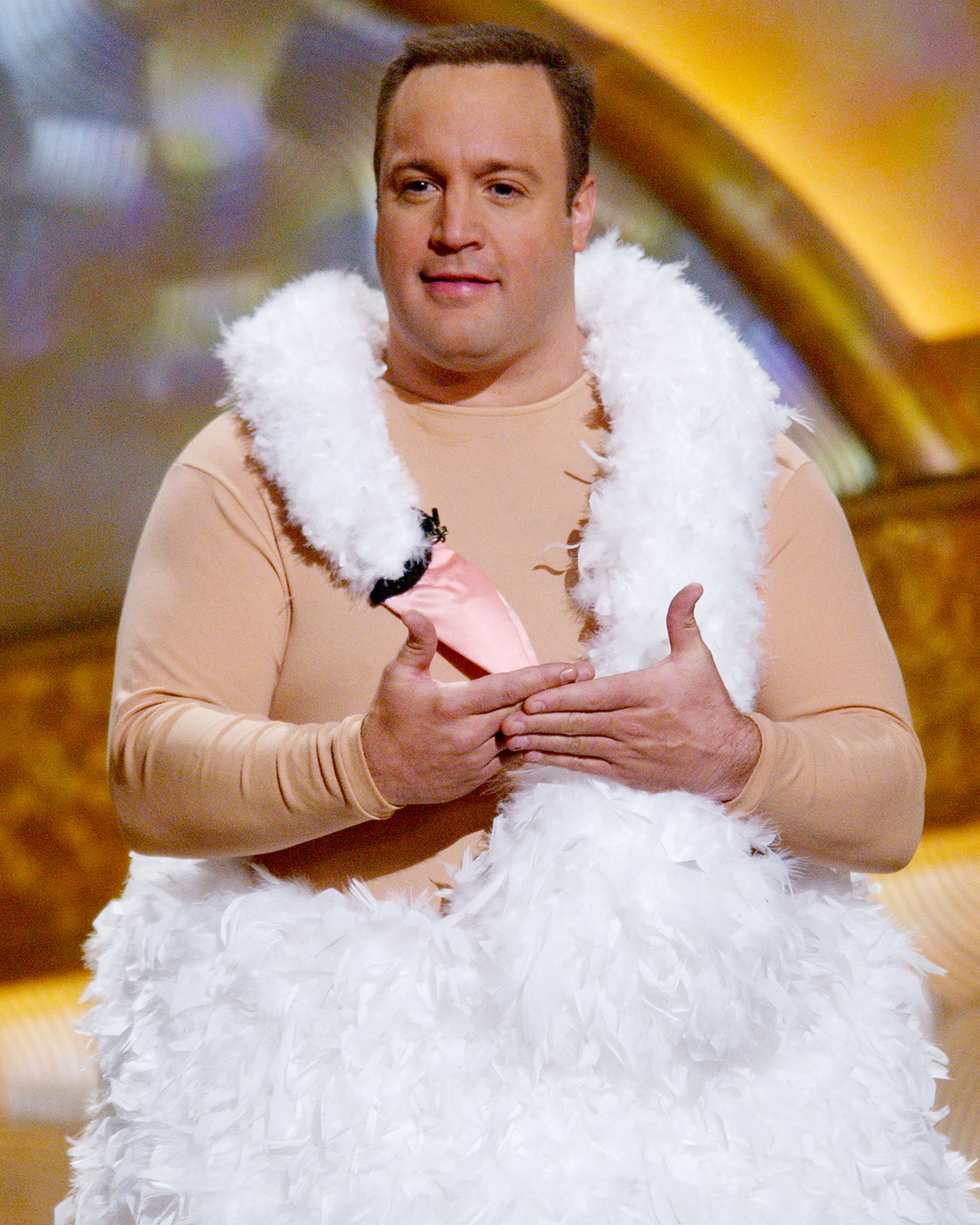 Photo: Vince Bucci/Getty Images Entertainment
Yeah, yeah, yeah, the swan dress is on another red-carpet list—and it deserves to be. This engineering feat of feathers and illusion netting has redeemed itself over time through its iconography alone. It's been a punchline for so long that it feels like an old friend. At its core, the swan dress is playful, charming, and sweet. The only shocking thing at play here is that anyone expected Björk to wear a normal gown in the first place. Nominated that year for best original song 'I've Seen it All' from Lars von Trier's Dancer In The Dark (a film that should have been nominated for most depressing film ever made), Björk overshadowed all news of the show with her dress by Macedonian designer Marjan Pejoski. In very Björk fashion, she would occasionally "lay eggs" by dropping them on the red carpet stating, "I was very aware when I went to the Awards that it would probably be my first and last time. So I thought my input should really be about fertility, and I thought I'd bring some eggs." We love you Björk. Never stop Björking.
9. Halle Berry Makes History with Monster's Ball Win (2002)
Photo: Steve Granitz/WireImage/Getty
Photo: Timothy A. Clary/AFP/Getty
"This moment is so much bigger than me. It's for every nameless, faceless woman of color that now has a chance because this door tonight has been opened." Halle Berry made history for her performance in Monster's Ball as the first Black woman to win best actress (and only the seventh in history to be nominated). In her iconic, sheer Elie Saab gown with a burgundy train, Halle Berry tearfully dedicated the moment to Dorothy Dandridge—the first African American woman to be nominated in 1955—and previous nominees like Angela Bassett. It was a groundbreaking moment, one that should have come far before 2002, but a powerful point in Oscar's history nevertheless.