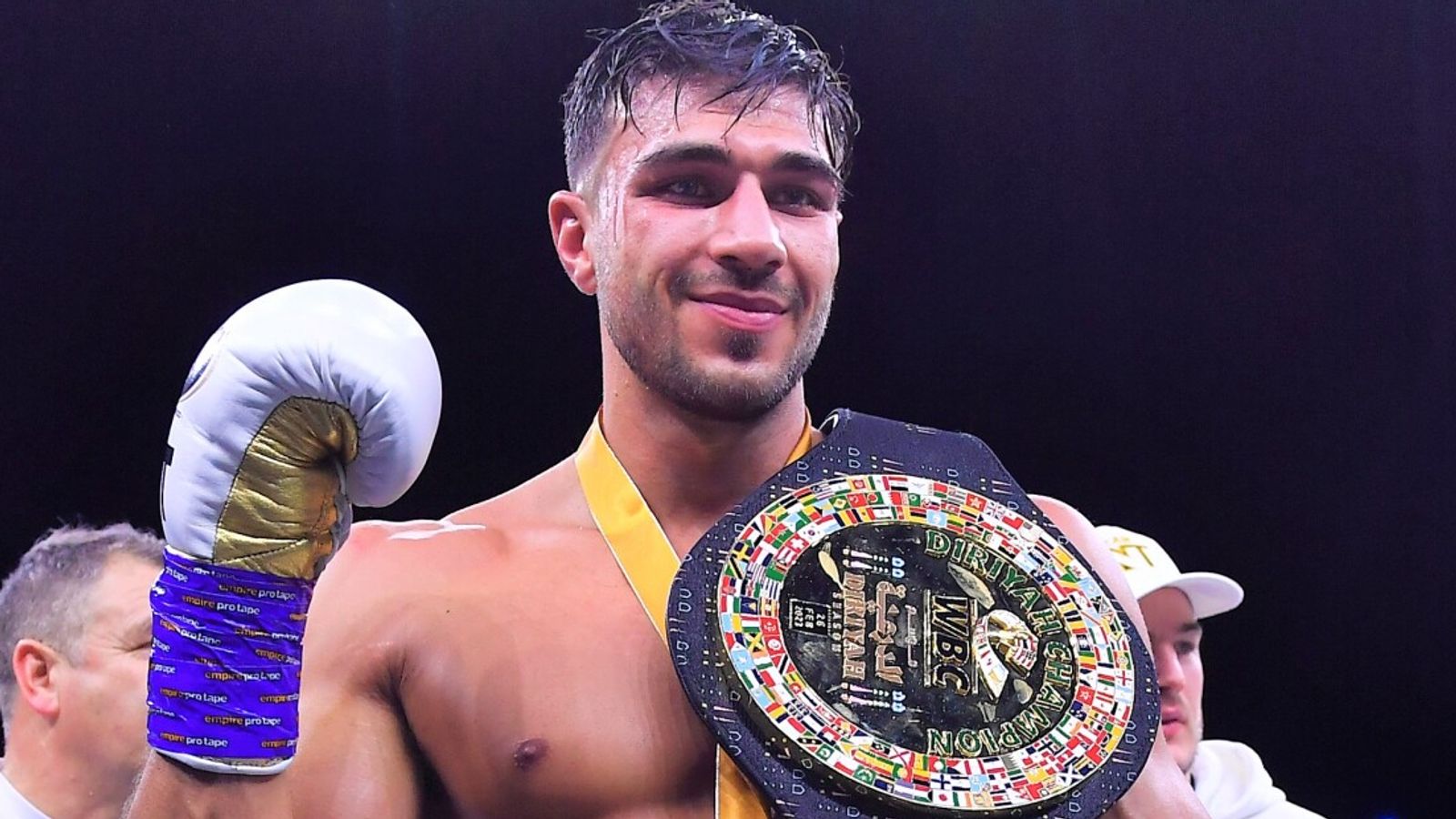 Tommy Fury: 'Weight of the world' has disappeared with victory over Jake Paul | 'Social media was against me' | Boxing News
Tommy Fury has declared that the "weight of the world" has gone from his shoulders after his split-decision win over Jake Paul.
Fury came out on top in a close eight-rounder, despite suffering a final-round knockdown, with two judges scoring it 76-73 in his favour, while the other official scored it 75-74 to Paul, who endured the first defeat of his boxing career.
Paul has disrupted the world of boxing, leveraging his social media profile to build a career in the sport, but Fury was the first professional opponent he has faced and with his win, the British cruiserweight believes he has removed a "weight from his shoulders" that has "consumed" him in the build-up to the fight.
Tommy Fury had a sing-along with brother Tyson before getting his hands wrapped for the Jake Paul fight

"The fight was amazing. Really good fight, really enjoyable, solid eight rounds in the bank," said Fury.
"Jake was a tough kid. He took a lot of shots and was still there so credit to him.
"He didn't have to take this fight, he could have fought anybody and a lot easier of challenges, but he wanted to test himself so I can respect that.
"Don't forget, I am only 23 years old and I had the weight of the world on my shoulders tonight.
"My Mrs only gave birth three weeks ago, there was a hell of a lot going on and I am just glad I came out here with my team, my dad, and we are leaving with a win, we are leaving with a belt.
"It is just the best feeling in the world because over the last two and a half years, this is all that has consumed my life.
"Walking out in public 'you backed out of two fights, you're scared of Jake Paul, you are not a real fighter'.
"Tonight I showed everyone that I am not scared of anyone and I can cut it at the big dance.
"What can they say now? Me and Jake Paul fought in the ring and I came out as a winner."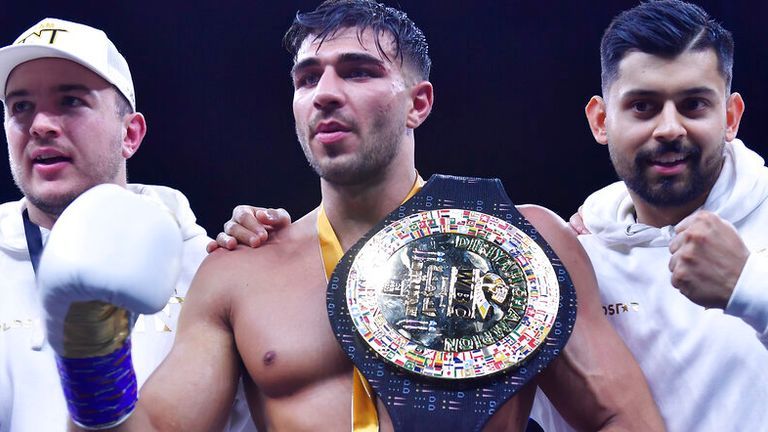 Fury cut an emotional figure after the fight as he celebrated his victory in tears. However, he insisted the reaction was about much more than just beating Paul, but "silencing" social media critics too after three years of complications that have postponed the fight on multiple occasions.
"It wasn't about beating Jake Paul, it was about overcoming everything I had gone through over the past three years," he added.
"The broken rib, the denied access to the US, all the comments, all the social media all going against me.
"That is what it was all for and I showed everybody tonight that I can deal with the big dance.
"There was a lot of questions going into this, is he going to crack under pressure? I believe that is what Jake Paul was banking on.
"But did I crack under pressure? Definitely not.
"Me and Jake Paul gave a great fight and I believe we can have an even better fight second time round."
Paul: Fury was 'impressed with my skill | The rematch will be bigger
Despite the defeat, Paul believes he has shown on a world stage the "skill" he possesses, and even earned praise from Fury.
"We just said respect, that was a good war, a good fight. He was impressed by my skill," said Paul.
"He said 'look, I have been doing this since I was six years old and you have been doing it for three years and you put up a war.
"This is what I love about this sport. You can be enemies beforehand and saying all this crazy stuff then when you have beat the blood out of each other, at the end of the day, there is just respect there and that is why this sport is so cool.
"I have a lot of room to grow and improve and that is what I will be doing.
"I think after tonight you are going to see everyone on the internet saying 'the first time he fought a pro boxer and he lost, blah, blah, blah' and I get that.
"But I have definitely beat really tough opponents in a short amount of time and I am going to get back into the gym and continue to work on my craft and the sport of boxing.
"The rematch is going to be even bigger."