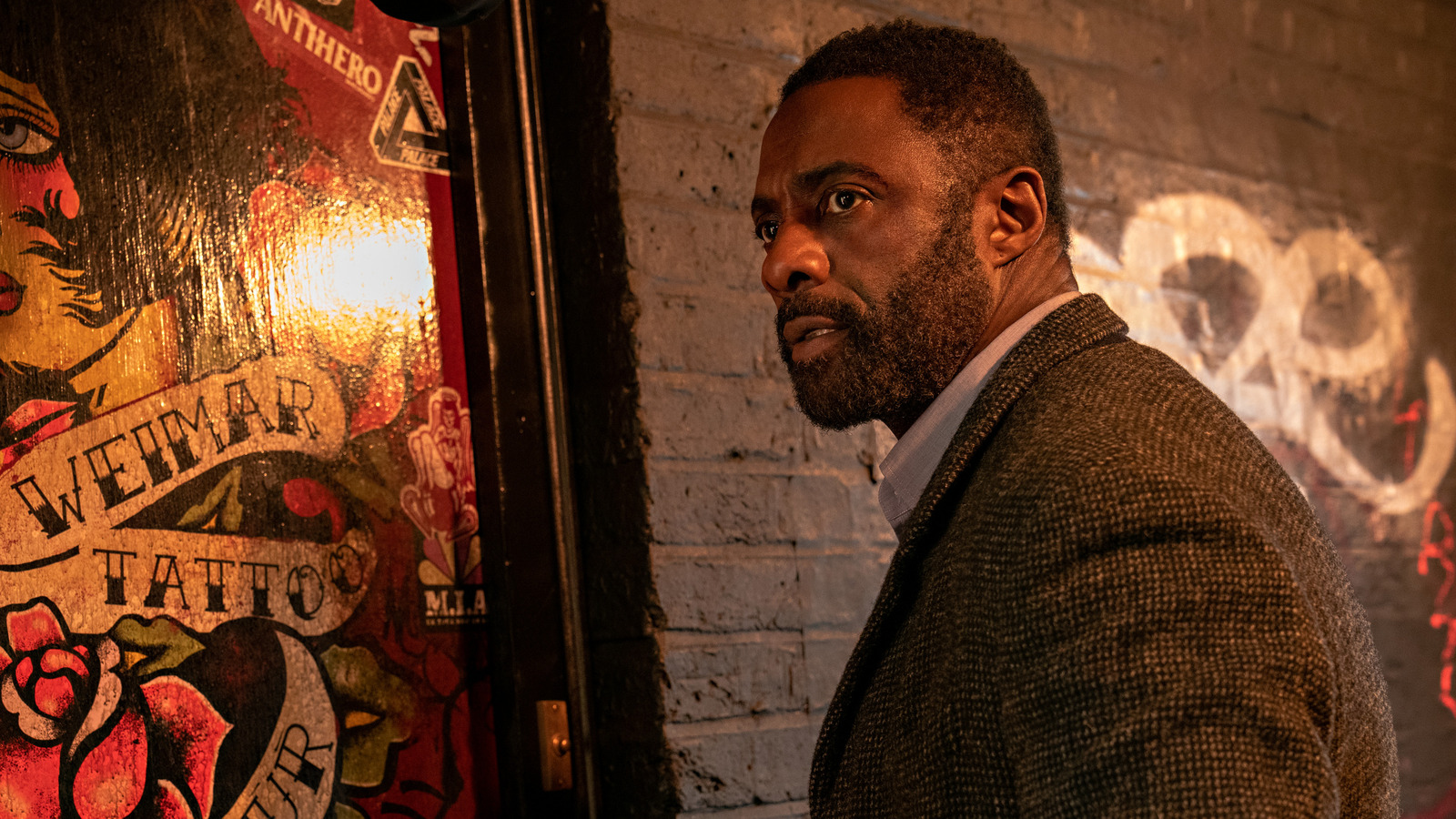 There's A Real-Life Horror Story Hidden In Luther: The Fallen Sun
The scene, which happens in the first five minutes of the film, was apparently shot as a part of additional photography because Cross went on a walk around London and saw the brutal work. He lives in New Zealand and was stuck away from most of the production during COVID lockdown, but once he was able to traverse London, he made the most of it:
"[…] I came back the first opportunity that I could. And I brought my son down from Manchester. And he and I went for a very, very, very long walk and talk over the face of London. We walked probably 15 miles all in. But the central moment of that walk was entering that gallery and looking at that piece of art.

And I have a very powerful, very emotional memory of standing, looking at it with my son who I love and feeling that I'd discovered something new in London that I'd never seen before. Something that belonged therefore to him and me, which was a function of the world opening up again and allowing me to travel again and to be with him again and to be with Jamie again and Luther again. So when we got the chance, we put it in."
It's kind of funny that such a sweet moment between father and son ended up being in "The Fallen Sun," and that it's all tied to such a grotesque image, but that kind of tracks when it comes to "Luther." It also pairs well with Robey, whose method of destroying his victims is to reveal their secrets. But just how did the Anatomical Crucifixion come to be, anyway?