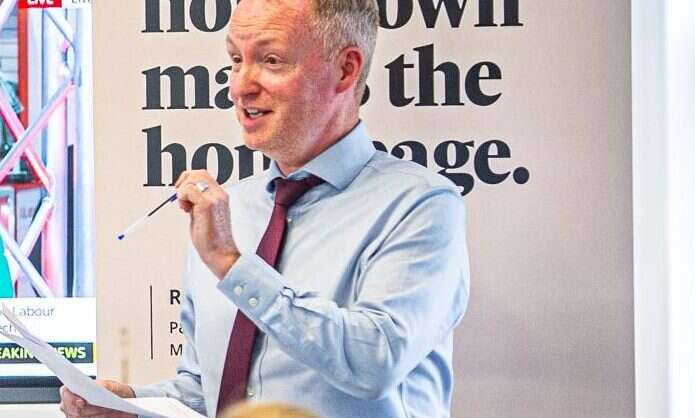 Press & Journal editor Frank O'Donnell leaves DC Thomson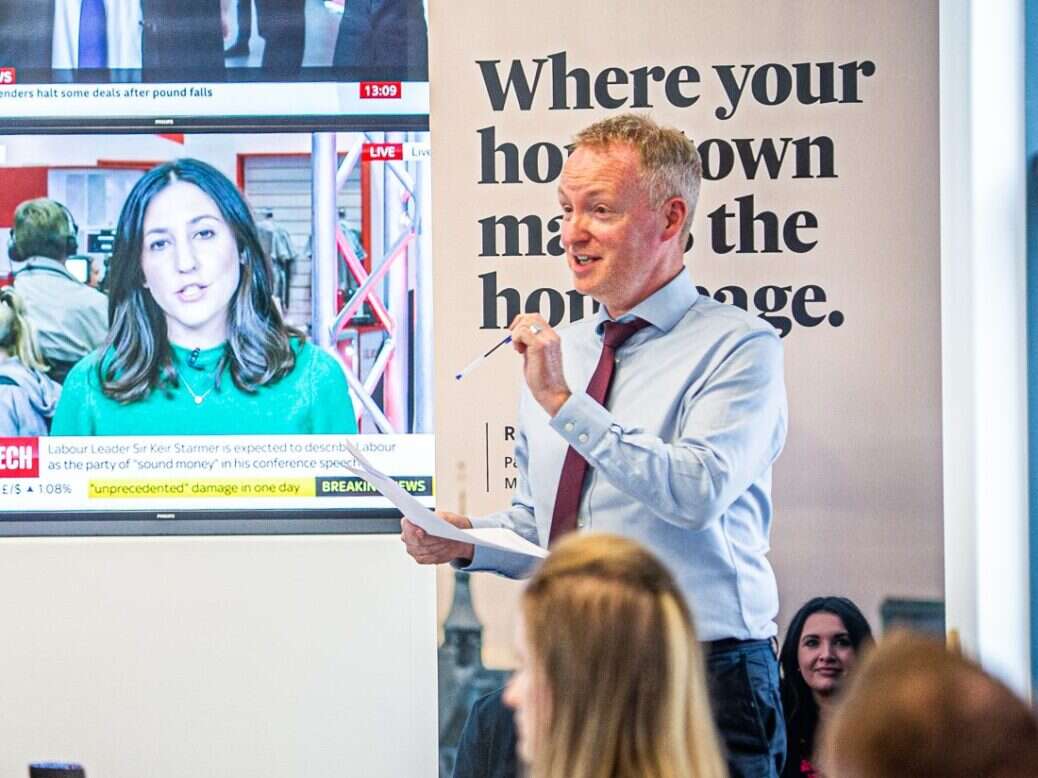 Press & Journal editor-in-chief Frank O'Donnell is leaving the company after three years amid a "transformation" of the newsroom.
DC Thomson announced earlier this month it planned to cut 300 jobs, with about half coming from its Aceville magazine publishing arm. About 100 journalists were put at risk of redundancy out of 270 editorial staff at DC Thomson's news titles in Scotland, which include the Press & Journal, The Courier, and the Evening Express, and about 50 of those are expected to be made redundant.
At the time, the BBC reported that O'Donnell was among those at risk. It has now been announced that O'Donnell's last working day was today (Tuesday) and that he will officially leave his role on 31 March.
[Read more: Scottish regional dailies celebrate return to growth with online subs breakthrough]
O'Donnell joined the Press & Journal in May 2020 from his role as editor of The Scotsman – an unusual jump that he told Press Gazette last year he chose to do because he was "very convinced" by DC Thomson's "determination for the brands to survive", in large part through its digital subscription strategy.
DC Thomson celebrated hitting 25,000 digital subscriptions for the Press & Journal and sister title The Courier in October, 18 months after setting a target of reaching 75,000 by 2025. It has now surpassed 28,000.
However DC Thomson said this month it needs to fill a £10m gap in its finances. A spokesperson said: "A huge amount of work goes into the creation of our titles and despite being loved, some titles and brands are finding it harder to be profitable. By resetting DC Thomson's media business we can focus on the communities which have potential for sustainable growth."
[Read more: DC Thomson 2021/22 profits hit by £8m increase in energy and paper costs]
O'Donnell said in a statement: "Today is my final working day as editor of the Press and Journal and Editor-in-Chief at AJL [Aberdeen Journals Ltd]. The last three years have been some of the most incredible and rewarding in my time as a journalist and I will forever have great memories of the team and what we achieved.
"I arrived with the ambition of finding a blueprint for sustainable digital journalism in the UK. I leave with more than 28,000 paying digital subscribers across our two main websites and the P&J as Scottish Newspaper of the Year.
"We have transformed a newsroom by committing to digital subscriptions as the route to sustainability, with an unrelenting focus on audiences, a radical change in structures, ambition on content, and an investment in new skills and talent.
"And we have done all this while protecting our much-loved printed products. Press and Journal remains the biggest selling regional newspaper in the UK, with our sister paper, The Courier, third."
The Press & Journal had an average daily circulation of 26,746 in the second half of 2022, keeping it on top of the regional ABCs ranking despite a 12% year-on-year drop. Sister title The Courier in Dundee had a circulation of 20,682 and a 13% decline.
O'Donnell continued: "Thank you to all of my team in editorial, and the scores of other people in audience, data, AV, production, commercial, facilities, IT, and graphics who have helped to build this engine. It's been a blast.
"And to our loyal readers in print and digital who have kept me right through this whole process. Your letters, emails, phone calls and social media messages have driven me mad, made me laugh and kept me sane all at the same time. We are nothing without you."
A DC Thomson spokesperson said: "As part of the ongoing transformation of our media business, the leadership of our Aberdeen newsroom is changing.
"Frank O'Donnell is standing down as editor in chief of The Press and Journal from March 31 this year. Frank is a hugely talented and experienced journalist and editor, and has been fundamental to the transformation of the P&J newsroom and more broadly DC Thomson's news business.
"We would like to thank Frank for his contribution and leadership as we move into the P&J's 275th year as the voice of the north and north east of Scotland, carrying the accolade of Scotland's daily newspaper of the year. We thank him and wish him the very best in the next step in his illustrious career."
Craig Walker, currently editor of the Evening Express and managing editor for Aberdeen, is taking up the new role of editor for Aberdeen and the North covering the Press & Journal and Evening Express. The two newspapers already share a website.
Walker has worked for the Evening Express for almost 20 years and DC Thomson said he "has been a key part in the evolution of our newsrooms in Aberdeen, Inverness and Elgin.
"No-one is more knowledgeable and passionate about the region than him. Craig is exceptionally well-placed to progress our transformation, leading our talented teams with focus on serving and representing our local communities with an expanded remit as editor of the P&J."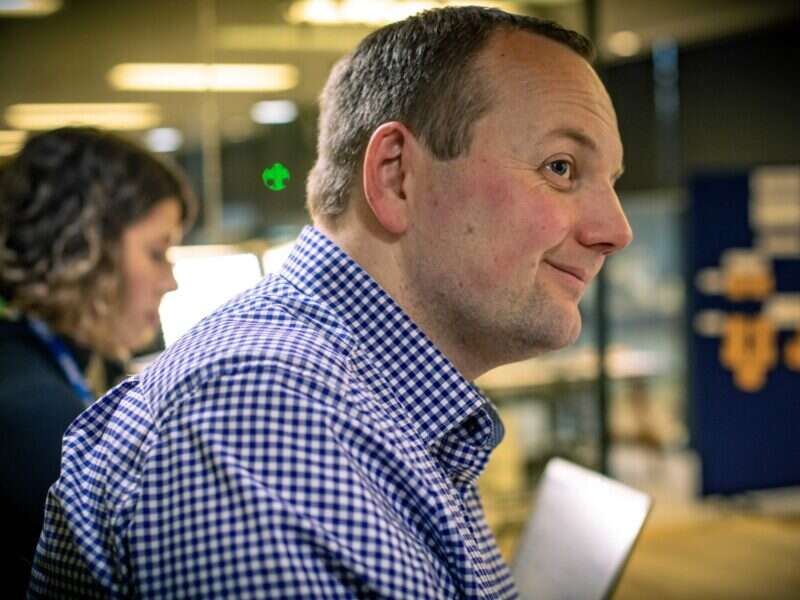 Walker said: "I grew up with the Evening Express and P&J and I have been a proud member of this team for 19 years. It's a great privilege to now be asked to lead these titles into their next phase of transformation.
"In recent years we've all come together to change not only the newsroom, but also our culture, as we continue to evolve our ways of working and how we serve our communities. I feel strongly that my role is to help colleagues be as good as they can be, to create the right environment for everyone to thrive and for us to continue with our successes in digital and print.
"I would like to take this opportunity to thank Frank for his constant support and guidance through some challenging times." 
Email [email protected] to point out mistakes, provide story tips or send in a letter for publication on our "Letters Page" blog