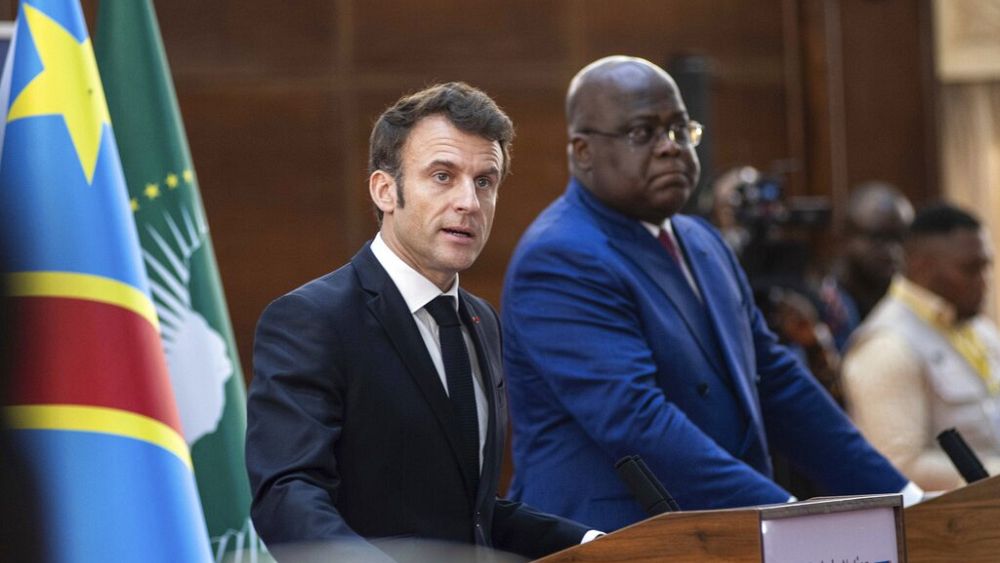 EU sets up humanitarian air bridge to deliver aid to trouble eastern DRC
French president, Emmanuel Macron, is on a visit to the Democratic Republic of Congo as Brussels on Saturday said it was setting up a "humanitarian air bridge" to deliver aid to the troubled east of the country.
It will link the capital, Kinshasa, with Goma, which is the main city in the DRC's North Kivu province, where fighting with the rebel group M23 has displaced more than 600,000 people.
"The EU stands ready to mobilize all the necessary means to support humanitarian workers, including logistics and air, to meet the needs of the population in Democratic Republic of Congo," said Janez Lenarčič, the European Commissioner for Crisis Management.
Macron, who is visiting the country on the last leg of his African tour aimed at renewing frayed ties, said that all sides in the ongoing conflict would support a ceasefire in the fighting.
France is supporting the operation as part of a Team Europe initiative. The EU will also release more than 47 million euros through partners to cover immediate needs such as nutrition, healthcare, water and sanitation, shelter and protection.
"Faced with a history whose number of victims is equivalent to that of the world wars we have lived through, France does not claim, I do not claim, to have a solution on its own. The solution lies in a collective awakening. […] For this reason, France will be the first state to respond to the European Union's initiative," he said.
Macron's visit to the DRC has not been without controversy
Ahead of his visit, some 150 Congolese NGOs called for France to condemn what is widely seen as support by Rwanda for the M23 militia.
In a text published in the media, they said he should "support the call for sanctions" against Kigali, and "help the DRC to organise its legitimate defence".
At a march protesting against his visit, many could be seen holding up Russian flags and at least one calling for "Help to Mr Putin".
Macron's visit to four central African countries comes at a time when France finds itself facing a wave of hostility among its former colonies in the Sahel, forcing it to withdraw its troops.
Ahead of his visit, he said there would be a "noticeable reduction" in the French troop presence in Africa "in the coming months" and a greater focus on training and equipping allied countries' forces.