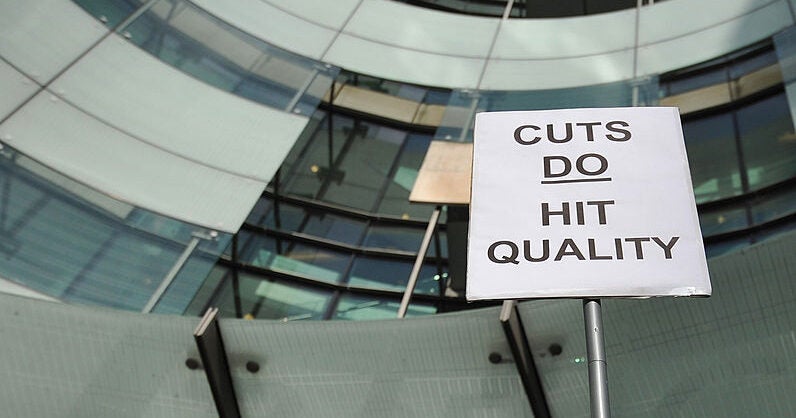 BBC local radio strike, asylum bill before Commons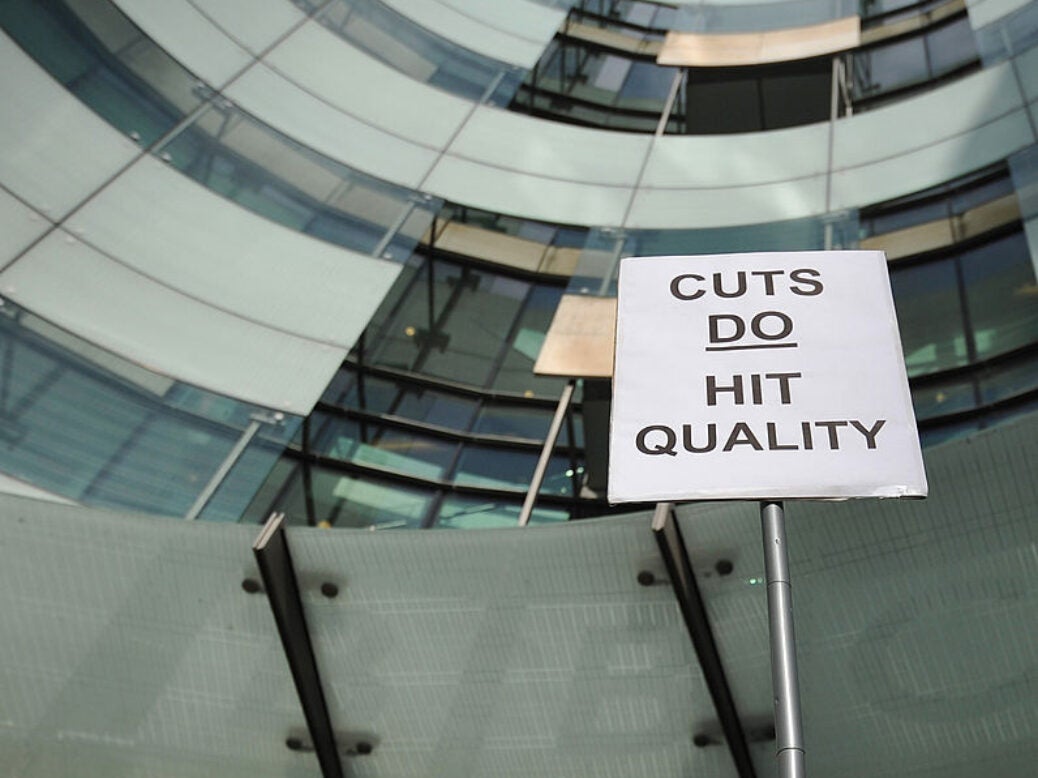 A look ahead at the key events leading the news agenda next week, from the team at Foresight News.
Leading the week 
A heavyweight trilateral takes place in San Diego on Monday (13 March) as US President Joe Biden hosts discussions with Prime Minister Rishi Sunak and his Australian counterpart Anthony Albanese on the AUKUS defence/military agreement.
The leaders are expected to announce the next steps in providing nuclear-powered submarines to Australia as the allies seek to counter China's growing influence in the Indo-Pacific, with an enhanced role for Britain in the vessels' construction set to provide a welcome boost to the UK leader on the global stage.
Sunak is also expected to use the trip to release the long-awaited update to the Integrated Review, which has been touted as a major refresh of the Boris Johnson-era strategy for the UK's defence and international policy. The update could also feature a pre-Budget boost to defence spending, which would please Defence Secretary Ben Wallace and go some way to assuaging the fears of MPs on the Defence Select Committee that the UK's commitments to NATO could be affected by a fall in spending.  
While Sunak is splashing the cash in California, Jeremy Hunt will be putting the final touches on the Spring Budget he's set to announce on Wednesday (15 March).
The chancellor's last fiscal statement was followed by warnings that the UK faced the biggest hit to living standards for a generation, and while conditions have improved since last November, with inflation slightly down and a recession narrowly avoided, the minimum ask will be to reassure households (and markets) that things are not set to get worse in the immediate future.
The apocalyptic reactions to the last two fiscal events mean Hunt has a relatively low bar to clear, though the man brought in by Liz Truss to steady the ship is unlikely to produce many surprises this time around. 
Despite public borrowing reaching record levels in December, the OBR is expected to reduce its borrowing forecast for this year in the Economic and Fiscal Outlook which will accompany the Chancellor's statement on Wednesday.
This is unlikely to translate into any spending giveaways, though an extension to the energy support guarantee is likely to have been priced in by the Treasury regardless and there may even be cash allocated to public sector pay as the government attempts to bring an end to the months of strike action that have contributed to the UK's recent economic woes.
While Hunt will almost certainly ignore calls to cancel the planned rise in corporation tax, despite attempts among some Conservative backbenchers to revive Truss-era tax plans, there are likely to be some tax breaks for business announced as ministers seek to fulfil another of the prime minister's five priorities. 
As if defence plans and a budget weren't enough, this week's big story rumbles on as MPs are due to vote on the Illegal Migration Bill for the first time on Monday (13 March).
Sunak's new legislation would give the government the power to swiftly deport anyone crossing the Channel by small boat and would also ban them for life from entering the UK. The bill also imposes a legal duty on the Home Secretary to remove anyone entering the country via small boat to a safe country, such as Rwanda, without having to hear their asylum claim, provisions all designed to act as a deterrent to the rising number of people crossing the channel. 
But the bill will face scrutiny from parliament, where Labour is whipping MPs to vote against it and Conservatives are lining up potential rebellions from both the right and left wings of the party over a potential clash with the UK's European Convention on Human Rights obligations – not to mention expected pushback once it reaches the Lords.
The UN Refugee Agency has said the bill effectively "extinguish[es] the right to seek refugee protection" in the UK, and lawyers claim it amounts to a clear breach of international law and human rights, something the prime minister seems to have anticipated. In a Downing Street press conference, he said that he's "up for the fight" if the bill is challenged in the courts, but that the Government believes it is lawful. 
Looking abroad 
In Beijing, the first session of China's latest National People's Congress wraps up on Monday (13 March).
Following his re-election today to an unprecedented third term as president, Xi Jinping is scheduled to deliver a speech during Monday's plenary, which will be followed by a press conference from the country's new premier, widely expected to be Li Qiang though a formal announcement is not due until tomorrow (11 March).
Xi's address is likely to be one to watch, if the tone of recent comments are anything to go by. On Monday, new Chinese foreign minister Qin Gang gave a fiery press conference on the margins of the NPC, in which he ominously warned of "catastrophic consequences" if the US does not change its stance towards China. That same day, state media reported that Xi used a closed-door meeting to accuse the US and Western countries of having "implemented all-round containment, encirclement and suppression" against Beijing. 
Sticking with Asia, South Korean president Yoon Suk-yeol, who will pay a state visit to Washington next month, visits Japan on Thursday and Friday (16-17 March) and holds talks with Japanese Prime Minister Fumio Kishida.
It is the first visit by a South Korean leader to Japan in 12 years amid a long-running dispute over forced labour during Tokyo's colonial rule, which has hindered closer cooperation on issues of mutual concern such as China and North Korea. 
Back in the US, politicians from across the island of Ireland are expected to travel to Washington DC for the traditional White House-hosted St Patrick's Day celebrations around Friday (17 March).
The celebrations typically involve leaders from Dublin and Belfast and are likely to be particularly closely watched this year for any signs that Joe Biden's planned visit to Ireland and Northern Ireland in April to mark the 25th anniversary of the Good Friday Agreement is definitely going ahead. The recent announcement of an agreement on post-Brexit arrangements for Northern Ireland, which Biden will have had the chance to discuss with Rishi Sunak earlier in the week, is viewed as removing a potential obstacle to the trip. The US administration is also likely to use the opportunity to press representatives of the DUP and Sinn Fein on efforts to restore the Executive at Stormont. 
Also look out for 
March 13 
Rishi Sunak holds bilateral meeting with Joe Biden 
Strike action by junior doctors  
Ballot opens in SNP leadership election ahead of Sky News TV debate 
Amazon staff in Coventry begin week of strikes 
Supreme Court hearing in Jermaine Baker shooting case 
Commonwealth Day service at Westminster Abbey 
58th session of the IPCC (to March 17) 
March 14 
Rishi Sunak invited to committee session on Windsor Framework 
BBC hosts SNP leadership election debate  
Joe Biden remarks in California on gun violence  
Lithuanian President addresses European Parliament 
Manchester City host Leipzig in Champions League round of 16 second leg 
March 15 
Strikes by civil servants, London Underground drivers, teachers, university staff and BBC local radio staff 
Rishi Sunak and Keir Starmer at PMQs 
Dominic Raab at Lords committee session on the work of the MoJ 
Real Madrid host Liverpool in Champions League round of 16 second leg 
March 16 
MPs debate Budget measures in the House of Commons 
Strike action by RMT rail workers at Train Operating Companies 
West Midlands National Express drivers begin all out strike 
Donors' Conference for the people of Türkiye and Syria  
Pensions reform bill returns to French National Assembly 
FIFA Congress 
March 17 
OECD publishes interim Economic Outlook report 
Lib Dem spring conference opens 
Strike ballot for Heathrow Airport staff closes 
Sentencing of Met Police officer guilty of child sex offences 
Cheltenham Gold Cup 
Comic Relief Red Nose Day 
March 18 
Deadline for extension of Black Sea Grain Initiative agreement 
Vladimir Putin typically marks Day of Crimea's 'Reunification' with Russia  
Strike action by RMT rail workers at Train Operating Companies 
Micheál Martin discussion in Boston on the Irish-US relationship 
Delayed gubernatorial elections in Nigeria 
Final round of the Six Nations 
FA Cup quarter-final round 
March 19 
Mothering Sunday 
Elections in Kazakhstan and Montenegro 
Saudi Arabia Grand Prix 
Finals of Indian Wells tennis tournament 
Statistics, reports and surveys 
March 13 
ONS publishes updated inflation 'shopping basket' of goods and services 
Results from: Direct Line 
March 14 
UK labour market statistics 
Universal credit statistics 
US consumer price index 
OPEC Monthly Oil Market report 
Results from: TP ICAP 
March 15 
HMRC release on VAT gap 
IEA Monthly Oil Market report 
Ifo economic forecast 
G20 quarterly growth data 
China's monthly economic data 
Results from: E.ON, Inditex, Ferrexpo, Prudential, BMW, Foxconn 
March 16 
UK regional trade statistics 
Figures on pupil absences in schools in England 
UK wild bird population statistics 
Results from: Audi, FedEx 
March 17 
ALVA figures on visitor numbers to UK tourist attractions 
BoE/Ipsos inflation attitudes survey 
EU inflation data 
Results from: Prada Group 
Anniversaries and awareness days 
March 13 
Brain Awareness Week (to 19 March) 
Safer Sleep Week (to 19 March) 
National Napping Day  
Three years ago: Breonna Taylor was killed 
Ten years ago: Pope Francis was elected to lead the Catholic Church 
March 14 
Pi Day  
140 years ago: Karl Marx died 
March 15 
World Consumer Rights Day 
International Day Against Police Brutality 
Young Carers Action Day 
Swallowing Awareness Day 
12 years ago: Syrian uprising began 
March 16 
Nine years ago: Crimea Referendum 
March 17 
St Patrick's Day 
World Sleep Day 
English Tourism Week (to March 26) 
The Great British Spring Clean (to April 2) 
March 18 
National Child Sexual Awareness Exploitation Day 
Martyr's Day (Turkey) 
Global Recycling Day 
Biodiesel Day 
March 19 
The news diary is provided in association with Foresight News.

Email [email protected] to point out mistakes, provide story tips or send in a letter for publication on our "Letters Page" blog